---
Hi all,

I have finally realized a dream: getting a navy Rick 620 and making it 'my own' with some customization.

Essentially I swapped the stock white 620 main Pick Guard/button mount and TRC with some personalized, etched aluminum units (from the lads at Guitar Objet D'Art in the UK) and added a clear 'top' Pick Guard from Pickguardian in the US. I also added 660 knobs; as i just think they are ace looking! I am also considering a Humbucker swap to the bridge pickup - is it a good/bad idea?

I hope you all like the results?!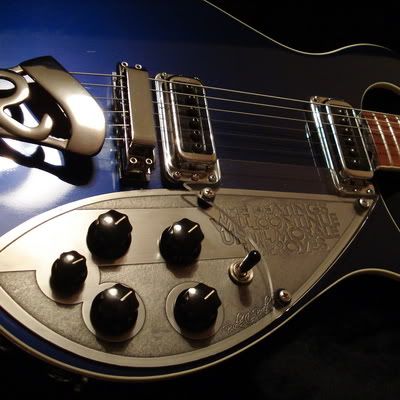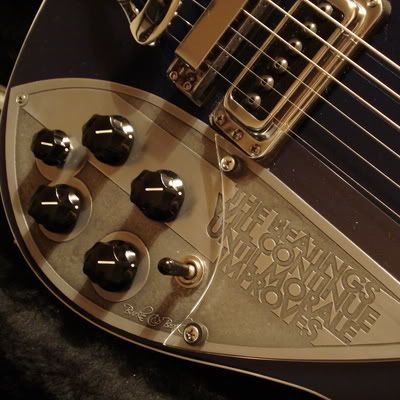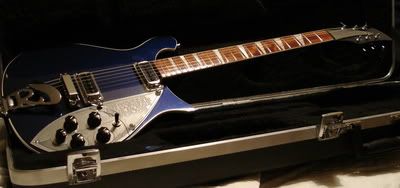 Thanks
Alan (from Ireland)