---
I'm staying very busy, evenings and weekends, with the mission of reducing my backlog of Rickenbacker refinishing and restoration projects.

This one had been hanging around for a long time, due to issues with parts and structural problems.

It was purchased by member Sartori as a bare carcass that somebody had tried to "restore". It had been sanded down to bare maple with a heavy hand, and most surfaces needed correction. The fretboard had begun to separate from the neck, the neck had long, deep cracks in no less than three separate places, and parts had to be acquired from many sources.

When I finally got everything together, rebound and refretted, cracks stabilized, and it was ready for color, I called Sartori and he asked for a blueburst finish, but something a bit different and darker than usual.

This finish begins with a pale blue center, and gradually gets darker toward the edges. It's all see-through--you can see the grain of the maple through the blue tints, right to the edge.

The darkest areas right next to the binding, are oversprayed with a bit of deep red pearl, so in light it color-shifts into a purple pearlescent.

When he came to pick it up, and I opened the case, his first remark was, "THAT'S my bass?". Big smiles all around.

Although it came without a jackplate, we figure it's a '75 or '76.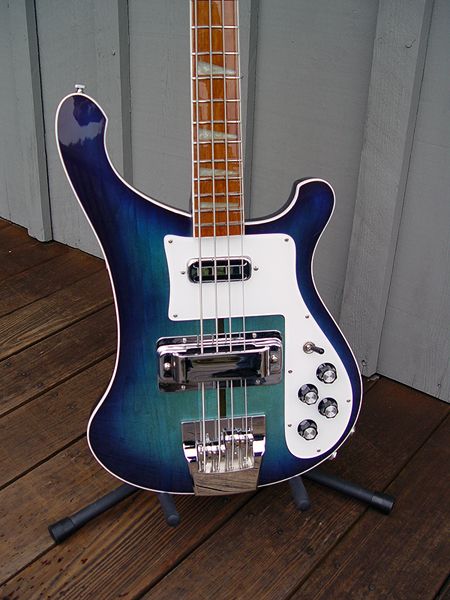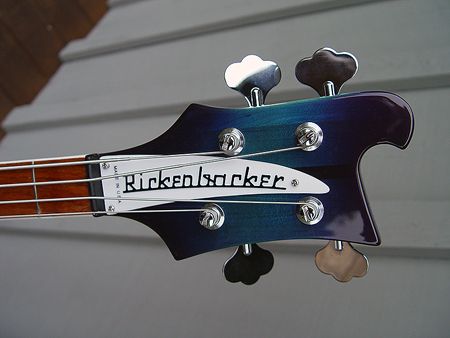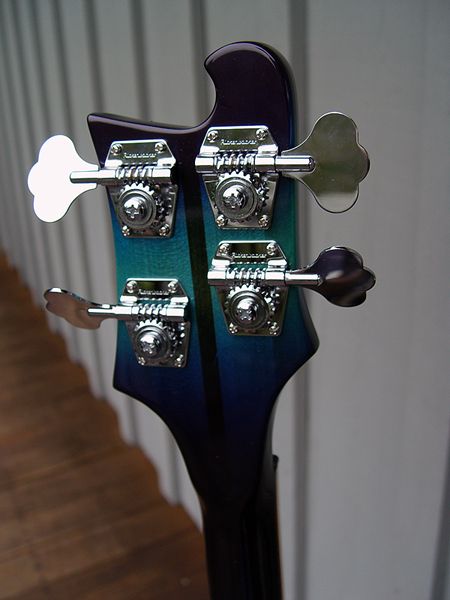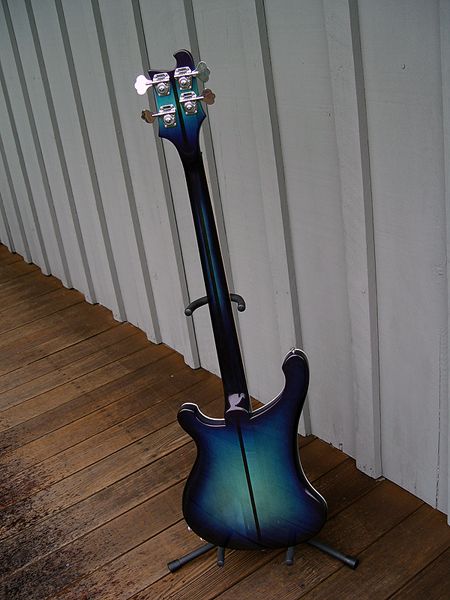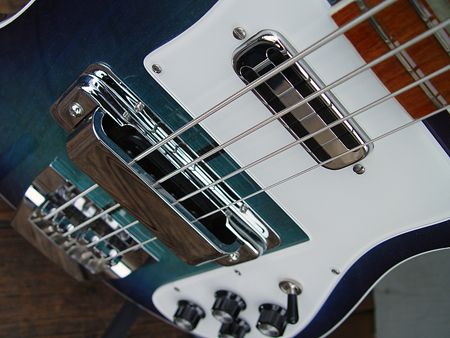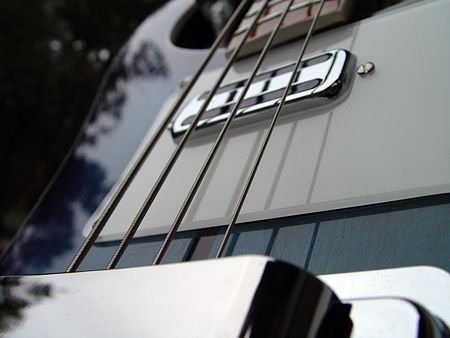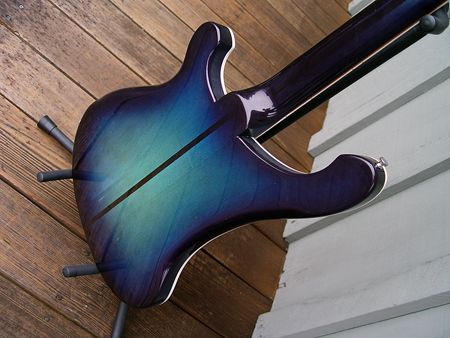 I'm just finishing another cool Blueburst 4001, but with a completely different look. Pictures soon.