I finished this Aquaglo 340/12 last weekend, as a match to the Aquaglo 325 I did for the same customer, who will identify himself should he choose to do so...
This started out as a MG 330/12. I added the 3rd pickup, stripped the MG finish, and redid it ot match the 325 in Aquaglo. This one really had nice flame to the top and back, and the color being transparent really shows it off to good advantage! I topped off the refinish by making a set of gold guards for it. I think it'll end up with vintage knobs, though.
Here are a couple of process shots when it was in my booth: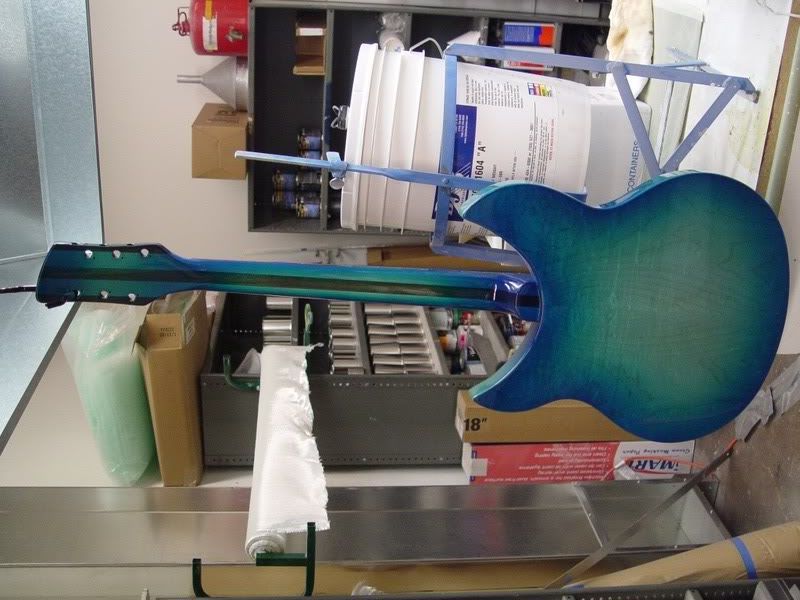 And with its little brother in front of a nice '80s RG90 SS amp: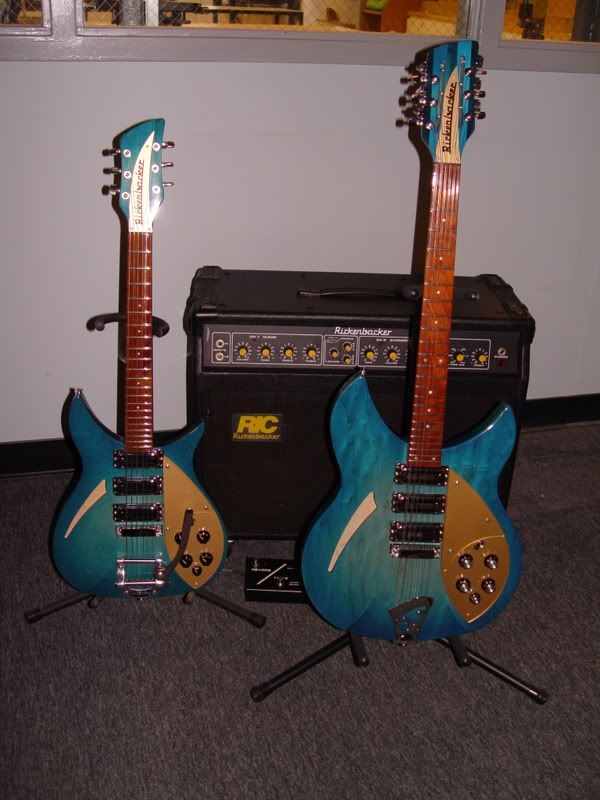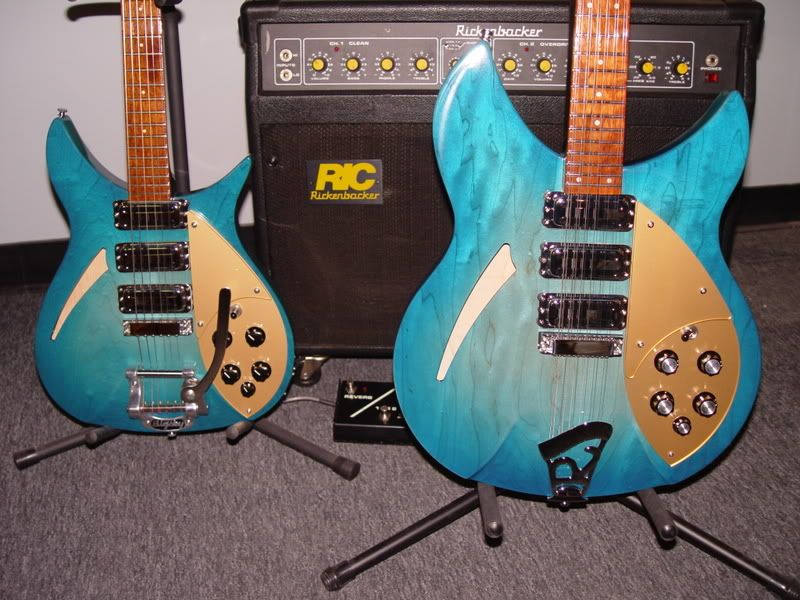 A nice closeup: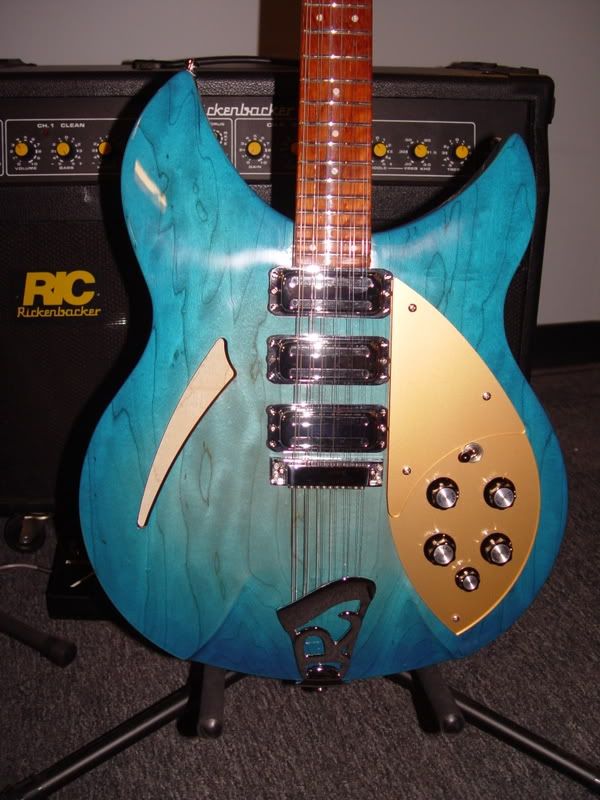 And a shot of the two Aquaglos with a Popsicle Orangeglo 330 that I redid for Mantamusic man, Tim:
(Yes, I made the guards and added the Bigsby, too. Note the Bigsby mod to remove the treble-side screw boss. Also, it has an acoustic TRC for photo purposes, while I wait for a new TRC from RIC. )
Finally, totally off-topic, I found this nice pic of Bill Yantz's '69 365OS, which I restored for him a year ago, correcting a lot of damage when a previous owner hogged out the top in order to slam in some humbuckers...
It was recently sent in by FedEx for repairs to shipping damage, and poses in front of my '66 blackface Bandmaster:
Sharp-eyed viewers will notice the '62 Dynacord Tape Echo unit on the floor, too. This is identical to a Klemt, as used in the Kaiserkeller and Indra back in the day.