I've mentioned building Rickenbacker acoustics a couple of times here before, but haven't posted pictures of any, despite the fact that I've already delivered a half-dozen and there are another five or six in the works right now.
This one is closest to being completed. It's a left-handed Shiloh 6-string, with a different sort of finish for a Rickenbacker
acoustic
, as are most that I'm building. This one was ordered in August at RIC 75 by Richard Bengston, and will probably be shipped end of this coming week.
This one I'm picking up in the finishing process. As far as I know, it is only the third left-handed Rick
acoustic
to see the light of day, the other two being in the UK. John Hall probably knows more about this; we only discussed this briefly.
Here are some photos of it with the walnut and rosewood being filled, sanded, levelled, the fretboard being bound, and the sealer coats being applied.
NOTE: All these photos were taken in the same lighting conditions (color-corrected fluorescents, no flash). See haw the sealing and shading turn a pretty dull-brown sanded rosewood artifact into a magical, glowing, lively instrument.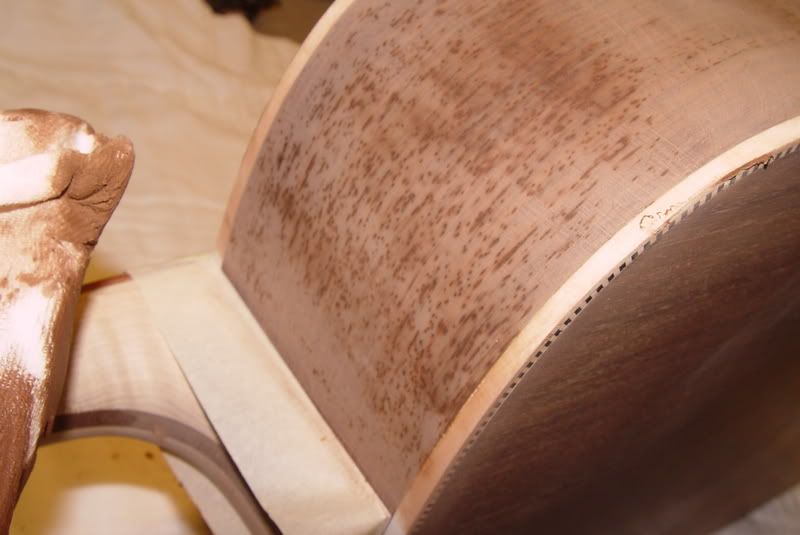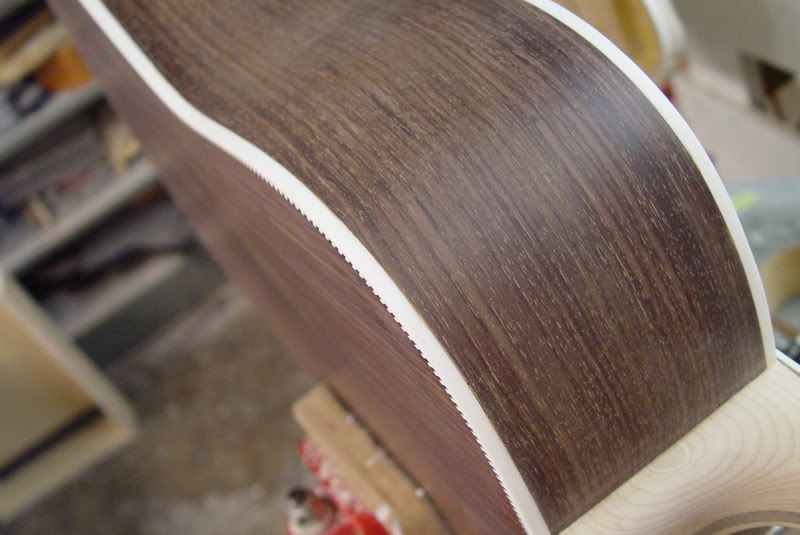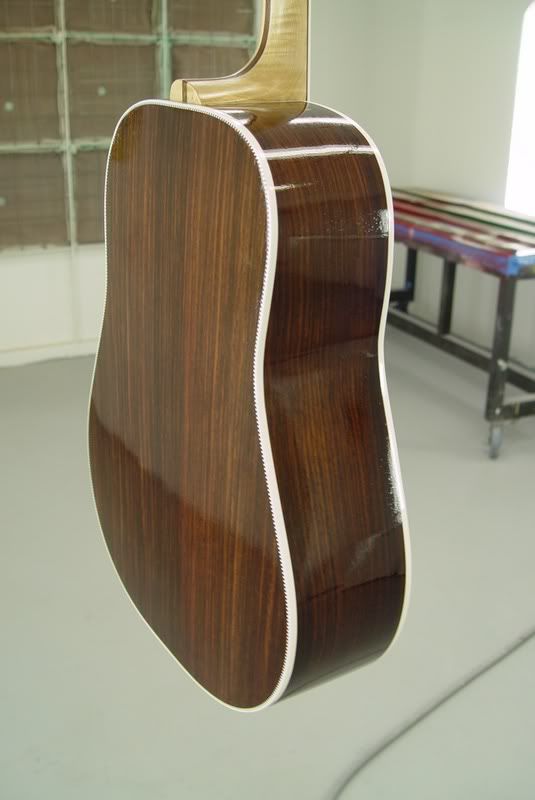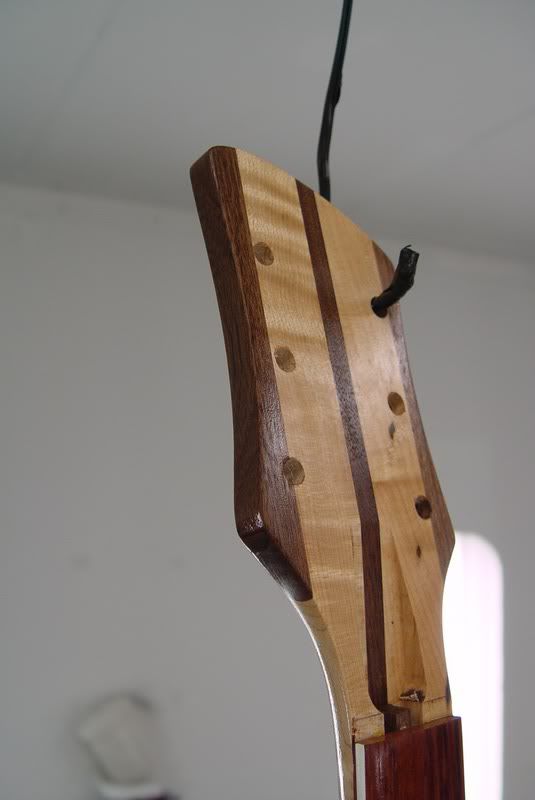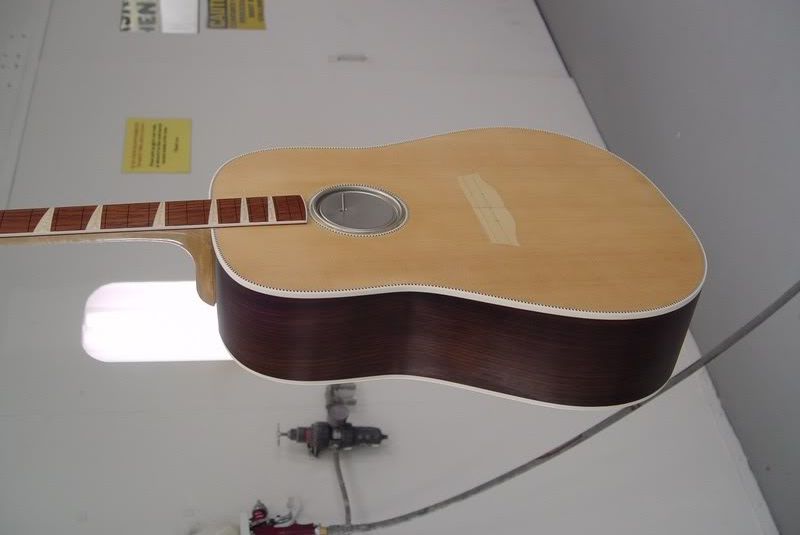 Here are some photos of the body after it was masked and shaded. The shading--around all edges and adjacent to the tailblock--really emphasizes the white binding and provides a terrific contrast to the spruce top wood and neck, both of which will be left natural.
This one will receive a copper/gold special pickguard and nameplate.
Stay tuned for more photos as we finish it up!