I'll help pass the time, Philip!
Here's a sampling of projects that have gone through my shop in the last few months.
First, a built-from-scratch (with RIC's approval), 4005 8-string bass. This began as a restoration of a 4005, which turned out to be so far gone that the owner and I got John Hall's agreement to build a new body and neck, and transfer the original hardware and jackplate to this new build. The old body was bandsawn up.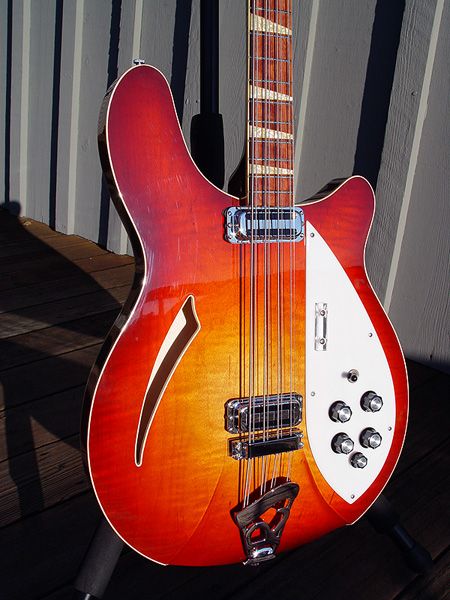 The headstock has been nicknamed "potato head" because of its amorphic silhouette. I love how crazy it looks, especially from the back. The shape makes sense when looking at the back, because it fits the tuner footprints and key clearances like a glove. Get ready for an explosion in a hardware store!
I'm working on two '67 425-450Ss...the ones with the Japanese "Boyd" vibratos, that were sold as "student models". One is Azureglo, and is nearly finished. Last week I placed the finishing touches on its brother--an all-Jetglo version. Here's a closeup...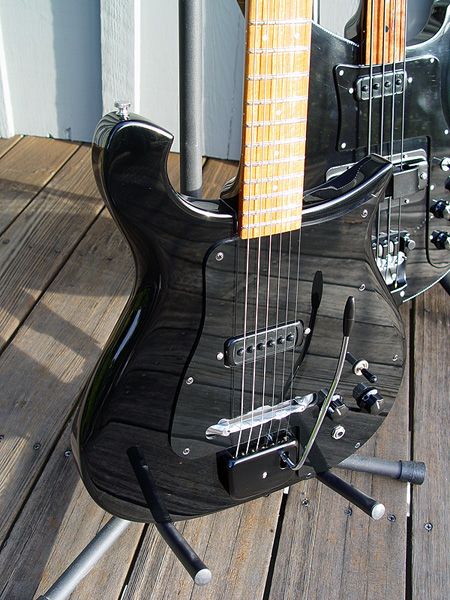 ...and here it is with a similar treatment done to a bass--a Shadow-inspired fretless 4001 with checkerboard purfling, black binding, and 1/2" pickup spacing. Strings are black-nylon-wrapped Rotosound flats: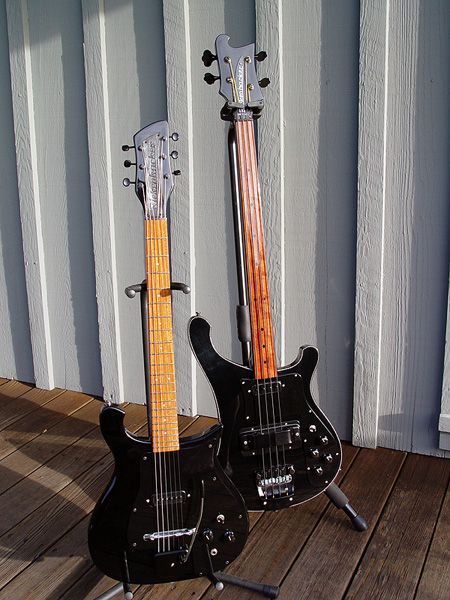 Here's a closeup of the bass only; this one was finished last week, too: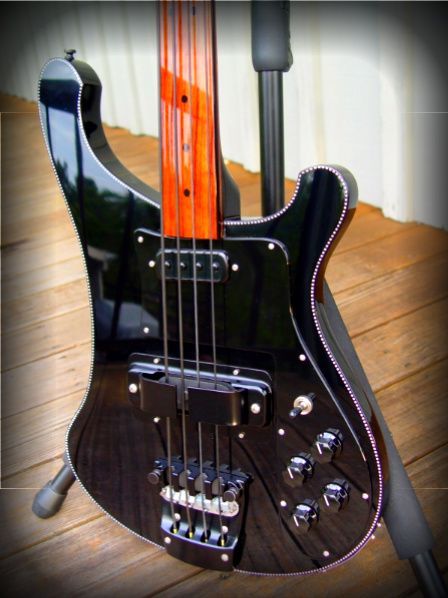 Several acoustics have gone through the shop since I last posted any photos. The most recent is this 730S/12 with fishtail headstock, composite-reinforced ultra-slim neck, chrome hardware, and the latest LRBaggs "Anthem" double-element acoustic pickup: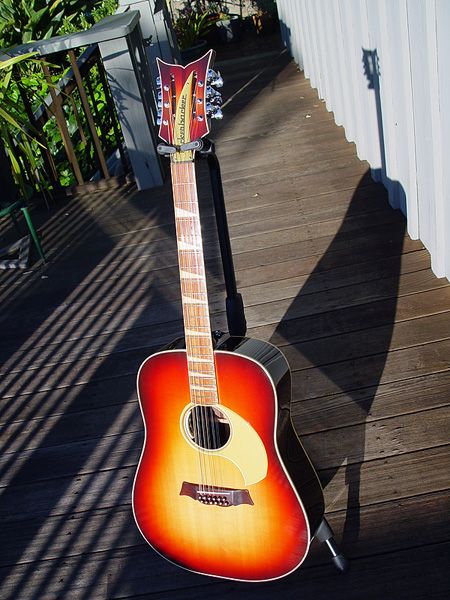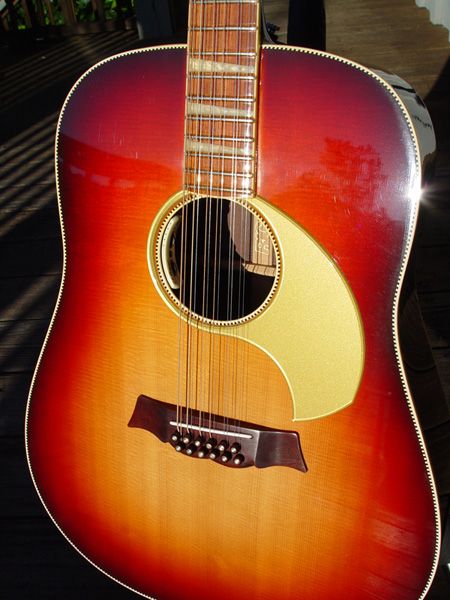 Back in January, I delivered this custom Blueburst 700C/12 to So Cal., while we were attending NAMM:
It has crushed paua shell in the darker edges. You can see the purplish iridescent flecks in this shot:
Anyway, I'll post projects more frequently. There are always interesting things passing through.
Philip, it's in the hopper!